Discounts, Pricing & Policies
Discounts, Pricing & Policies
Community Wellness Collaborative operates under the belief that everyone deserves access to health. As part of our efforts to remove barriers that hold our community back from achieving wellness, we use a reasonable market rate and offer discounts for special populations (Students, Seniors, Military/Veterans, AABA Business employees, etc.) and financial hardships (anyone earning less than $45,000 annually) for all of our services. 
We know that finding affordable integrative services can be challenging, and we want you to have the opposite experience at our clinic.
We offer discounted rates to anyone making less than $45,000 annually. What you pay is based on your self-reported income, and there is no income verification required. We will never ask for pay stubs or tax forms, because we trust you.  There may also be a first visit "Exam Fee" with each of our primary care providers.  
Our primary goal is to make our services accessible, and that means allowing people to pay what they can afford.  If our rates are still too expensive, consider attending one of our "Free Community Wellness" events.
All of our services are covered under this model: 
Chiropractic 

Acupuncture

Clinical Massage Therapy

Nutrition and Detox
Every Session You Book Allows Us to Give Back to the Community
When you visit Community Wellness Collaborative, you aren't just improving your health, you're improving that of your community as well. 
We offer a membership model for clients who are ready and able to make that commitment, but our affordable sessions allow us to give back too! For every three treatments you receive, we give one away free of charge to an underserved community in San Diego. 
Through the support and loyalty of people like you, we're honored to have given away over 30,000 free health services in San Diego to date.
We Help San Diegans Heal from the Root Cause
"
I'm proud to support an organization committed to making integrative health care accessible to all San Diegans, regardless of their ability to pay. The work the Community Wellness team does each day makes San Diego a healthier, more just community.
Amanda Schultz Brochu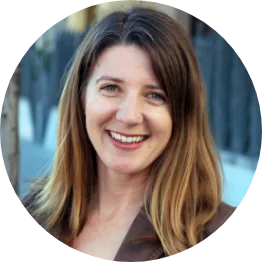 We love our volunteers
"
I've had experience with massages and acupuncture here, and both will work wonders on you. I had Gretchen as a <massage therapist>, and this woman works absolute miracles on your body! Aches be damned when you've got Gretchen on your side.
Kristoff Smith